When it comes to style, nothing can rock it more than our pur babies. Cats are known for their charisma, be it in the way they walk or how they communicate with the environment. With the right kind of pet accessories and fashion wear, these kitties smoke up the room in sassy style statements. Let your pur baby be the center of envious attention with these smoking yet functional cat collars. Read on below.
Ideal for everyday use, this cat collar in stylish prisma pattern can be worn to any regular day out. This collar even has a stylised buckle to add that extra zing to the overall look of the kitty. Nylon is a sturdy material and can be worn for functional purposes as well, i.e., if needed. Add a tinker bell to it or an engraved name tag in metal to complete the look of the collar.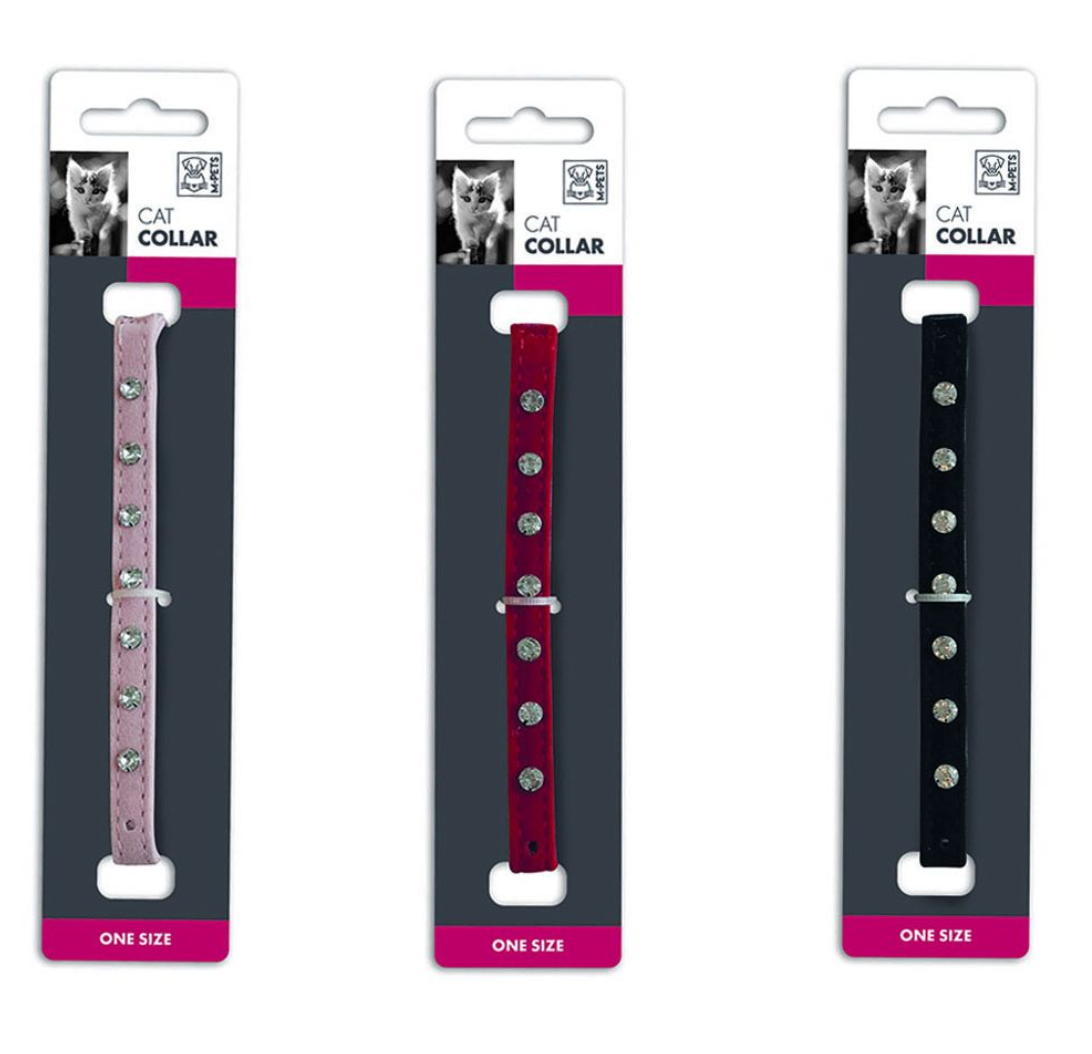 Kitty is a toughie, loves to prance around and digs the night life just as her mommy and daddy? Well, this cat deserves to make a finer statement with this semi-leather cat collar. Of course, for that priceless walk and charms, the bejeweled ones are a go-to. You can pick the one with a few rhinestones or if you are up for it, encrusted diamonds would also do. Purr purr!
Cat Collars in Denim for the Naughty Purries
As we humanize our pets, we get to see some really interesting facets of their personalities that distincts them from others. Some are quite naughty and their cute shenanigans only want us to love them even more, being outdoorsy is another one of these interesting traits. If your pur baby is that tiny cute rascal too, then a denim cat collar would be perfect for them. These are sturdy, comfortable and available in different widths with size adjustment features. All you have to do is add a tiny bell to it so you know where your pur baby is pranking next. 
Cotton Cat Collar With Bows for the Elite Purries
Stylish and completely comfortable, a cat collar in cotton is a classic head turner when it comes with an attached bow for the added touch of class and softness. Ideal for the pur baby accompanying their mommy and daddy or just mommy on a suave brunch afternoon. Get the collar in plaid pattern for the complete look of an elite kitty. This style of cat collars goes best during the spring and summer seasons.  
Bow Knot Cat Collars With Attached Bib or Bandana 
Princess is the word when it comes to your pur baby? Well, let her live up to this label even more with a bow knot collar that comes with an attached bib. Pick the one with lace detail or ruffles and floral patch work for an added touch of femininity and elegance. You can pick in different shades of pastels or go with dark tones in silk and velvets to glam up the look. 
Kitty has a habit of wandering around and you find it difficult to track them? Constantly worried about their roadside safety and afraid if someone might step on them? Well, these reflective cat collars come to the rescue in terms of both safety and style. The reflective collars glow even in the darkest spots and are hard to miss from a distance. With this, danger would maintain a safe space from your meow. So, go on and get one of these today. 
Go ahead, get your pur baby the collar that suits their persona and style. To browse from a range of options, you can buy pet accessories for dogs & puppies at Zigly (online pet shop)